Deep breath. Last month of 2020 and holidays are fast approaching.  I know a lot of people that are decorating for Christmas early this year.  We have more time with closures and want to enjoy the lights and decorations longer.  Make the most of what you have and do what brings you joy.
The following is what caught my eye in the past month.  Yes a few Christmas things are coming up!
Inspired by charm  shows us his fireplace mantel.  I'm crushing on the houses. I also like the pop of red in the picture.  I'm thinking if you could make a stencil,  paint a canvass red voila this would be ours!
This confirmed what is happening in 2020.  Apartment Therapy gives us IKEA trends for our homes in 2020.   Large bedrooms are no longer as important as having home office space. Also ranking are outdoor space and a place to pursue hobbies.
Head over to Centsational Style  for some handmade paper-crafting ideas.  There is a good variety!
My friend and fellow blogger A Wandafulthing did her annual 12 days of Christmas.  Above is a sweet card she made using a twig and Washi tape.  Check her out for 11 more days of easy DIY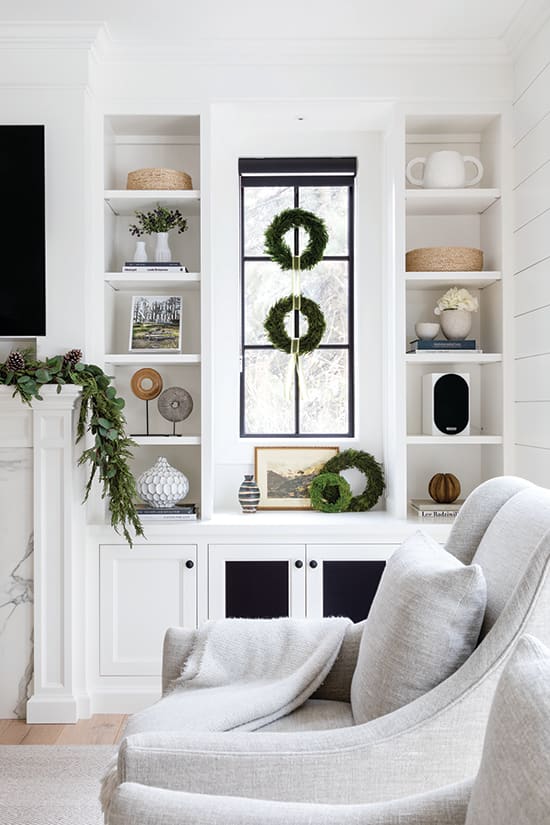 If you follow me you know my eye candy is home decor. I love seeing how people decorate.  Style at home showcases a home decorated for the holidays with the title "all is calm".  What do you think? Too much white?  I thought it was calm looking.
I wish everyone a wonderful holiday season.  Take care, be safe and enjoy time spent with family and friends.  We have to make the most of what we have!
You can always start now!