We had a beautiful September and October. They are my favorite months at home.  We don't have a great spring more a slow coast out of winter into summer.  Fall on the other hand is stunning, with the colors and the warm days and cooler nights.  Usually fall is one of our best tourist seasons as people come to see the colors.
Enough of that! This is what caught my eye in the past month.
Apartment Therapy shows us a sweet shot-gun house in New Orleans.  A shot-gun house is a narrow house with two or more rooms laid out in a straight line.
I thought this wreath was lovely.  Head over to A Beautiful Mess for how to DIY this for your place.
Okay this is the only Christmas post I have or that caught my eye!  The collective gen shows us 9 DIYs for the holidays.  There are alternative trees that you have to see – especially if you have a small space. Or want to have trees everywhere!!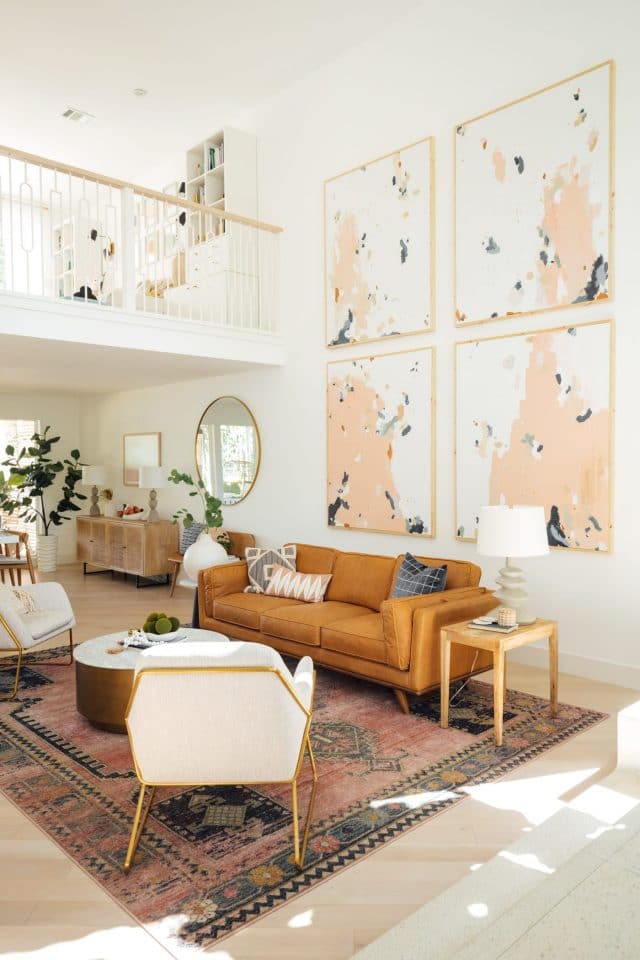 This is different from the shot-gun house above.  Size alone I'm sure it is at least double.  I find the room pretty and calming.  I like the shots of pink.  Head over to Sugar and Cloth to see the whole space. I'd be interesting to know which one you prefer.  This one or the shot-gun.
Suzie 81 speaks  has a good write up on how to deal with comparisonitis.  I feel the majority of us have had this at one time or another.
If you are reading this the first Monday of November I am now in day two of National Novel Writing Month.  It is not too late join.  The aim is 50,000 words in the month of November.  No looking back. No editing. Just write!
You can always start now!