The following is what caught my eye in the past month.  I know fall is coming as I'm looking at more crafts and DIY projects.
Can you imagine sleeping here or better yet waking up!  Check out Centsational Style for more tree-houses.
The kitchen has the 30 most brilliant organizing ideas of all times. That is the name of the post. I'm not making that up.  You know with a title like that I had to visit.
I don't think I've posted a craft for a while.  Tatertots and Jello shows us some cute DIY vases.
A friend recommended that I check this web site out as we both do Smash Books.  I'm just going to link to the whole site as it has tutorials on a variety of things including Smash Books, crafts and more.  Jennibellie Studio also offers workshops – check right hand side of page.  Definitely worth checking out for creatives.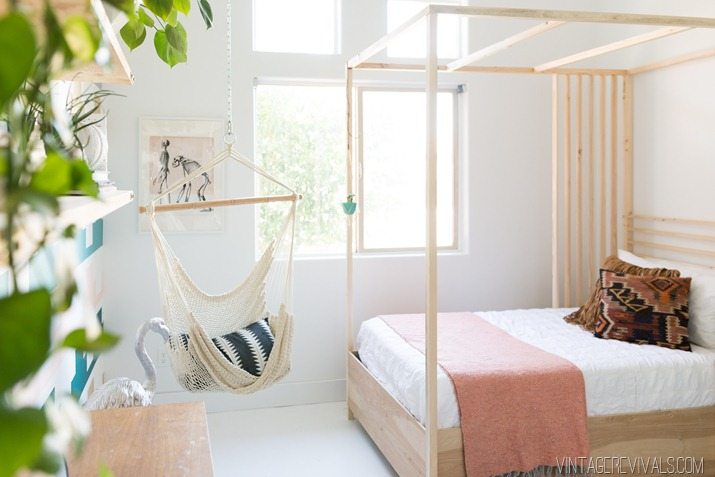 This bedroom makeover caught my eye with the statement wall and use of other materials. It is not exactly my taste, but I am drawn to it and it is a fresh and happy look I think. Check Vintage Revivals out and let me know what you think of the bedroom.
I am watching Extraordinary Homes on Netflix and seeing the world. If you enjoy travel and decor check this series out.
Centsational Style  shows us a DIY for cotton cord containers. I thought they looked pretty good.
Hope something caught your eye!  These are always fun posts to do.
You can always start now!