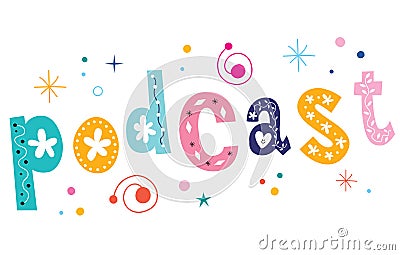 I wanted to try something different for 2017.  Last year Wanda, over at A Wandafulthing, and I did a monthly craft challenge.  It was fun putting my thinking cap on, checking out Pinterest and getting glue gun, paint and paper out.
This year I want to challenge myself in a few different ways, still on a monthly basis, so hope you join in.  The first Wednesday of the month I want to put my challenge out there and go for it. The challenges I'm thinking about range from crafts, to book club, to exploring new places and trying new things.  I would love to hear in the comments what you have tried, what you think and suggestions on how else can we push our boundaries.
For the first challenge I want to go with is podcasts.  I want to check out a few new podcasts this month.  If you have any favorites please let me know in the comments – I would love to check them out.  I've included two podcast series I have listened to and a few I am planning on checking out this month.
I am planning on listening to a few episodes of Vibrant Happy Women and Bloggers are weird in the next month.  I'll report back the first Wednesday in February on the podcast challenge.  Along with giving us our next challenge.
I'm excited to start something new and hope you'll come along for the ride.
You can always start now!