If you are like me you can spend hours scrolling through blogs.  Getting caught up with people's creativity, ideas and stories.  So I decided to share a few things that caught my eye and hoping some of them will appeal to you and maybe you will find a new blog to follow or an idea to try!
I saw this pin and thought it was a cool idea, especially for a small space. Turns out it is sold at Urban Outfitters.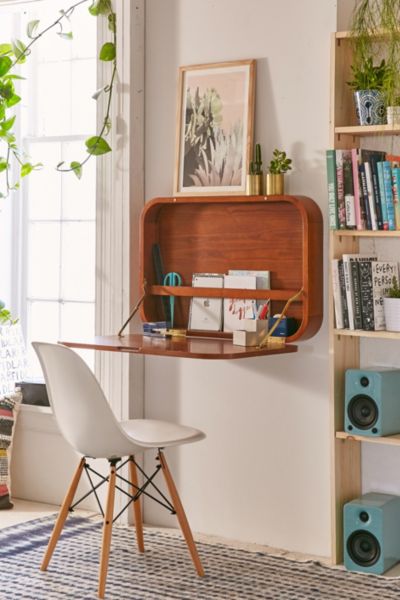 Over at One Good Thing I found a post of 49 Brilliant uses for your smartphone's camera and they were brilliant.  Just a few pictures from the article you should be taking are printer cartridges model numbers, license plate and a picture of each room in your home for insurance purposes.  Check the site out for the other 46 items.
Centsational girl showed off incredible removal wallpaper.  I couldn't believe the choice of patterns and colors.  Great for any space, but especially if you are renting or like me just want a shot of color in a small area.  Below is one of my favorites.
I was blown away when I came across By Stephanie Lynn 42 creative ways to craft with bandanas.   I was looking for a fabric craft and using bandannas appealed to me.  See our craft challenge later in the month. Third Monday!!
For some reason I am drawn to anything that reminds me of the desert.  Over at One Kings Lane these rooms drew me in.  I like the clean lines, how color and warmth is brought in through textiles, plants and furniture.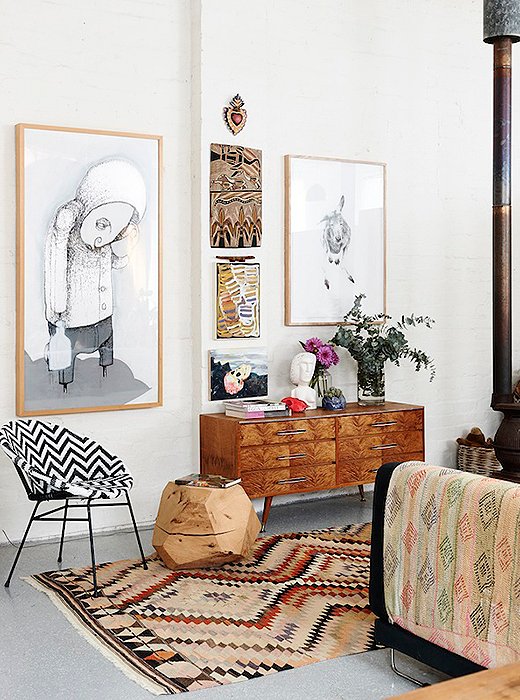 I hope you enjoyed my favorite finds for the past month.  I would love to hear some of your picks in the comments.  I am always looking for new sites to cruise through and get ideas from.